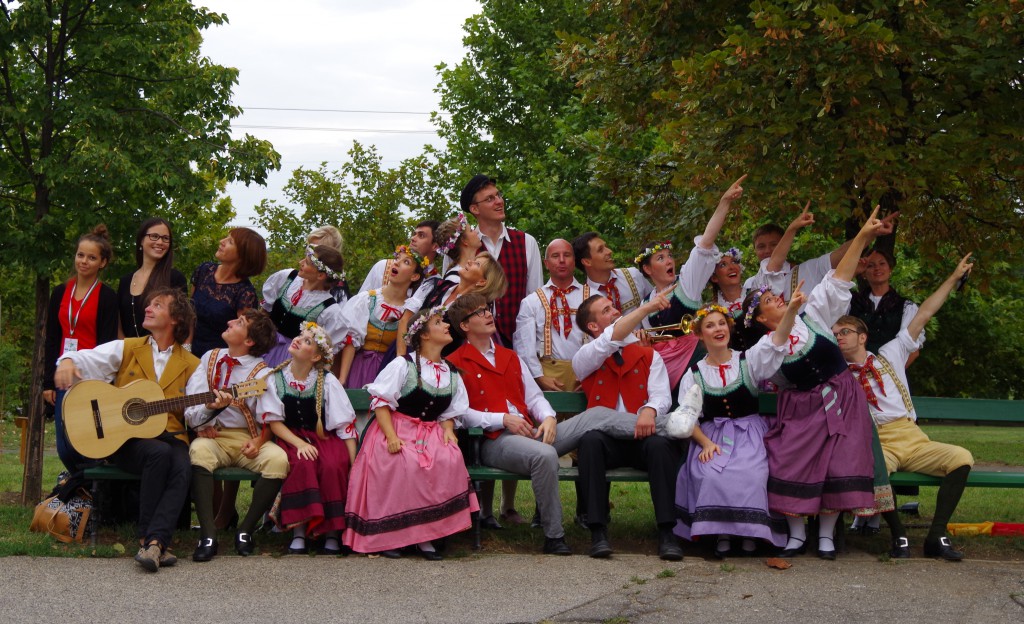 Founded in 1950, the Folkloretanzensemble "Thea Maass" der TU Dresden developed into one of the most efficient and successful amateur dance groups in Germany. In the meanwhile, under the leading of Maud Butter, about 40 dancers and musicians dedicate themselves to the care and interpretation of German and foreign dance folklore, as well as the artistic conversion of tradition from different parts of Germany.
The sensitive contact with song and dance is most important. The aim of the choreographer, dance pedagogue and dance director Thea Maass was not only to show the beauty of traditional dance but also its vivacity and variety.
Festivals and competitions in Germany and abroad are a good opportunity for all the dancers to alive this tradition. The dance group had already performed in almost all countries of Europe – from Portugal to Eastern Europe – as well as in the USA.
Some repertoire impressions of us:
Recommend now: