Wish to add more physical activity to your life? Dance with us!
Es geht wieder los!
Der nächste Volkstanzskurs startet am 19.10.2023 .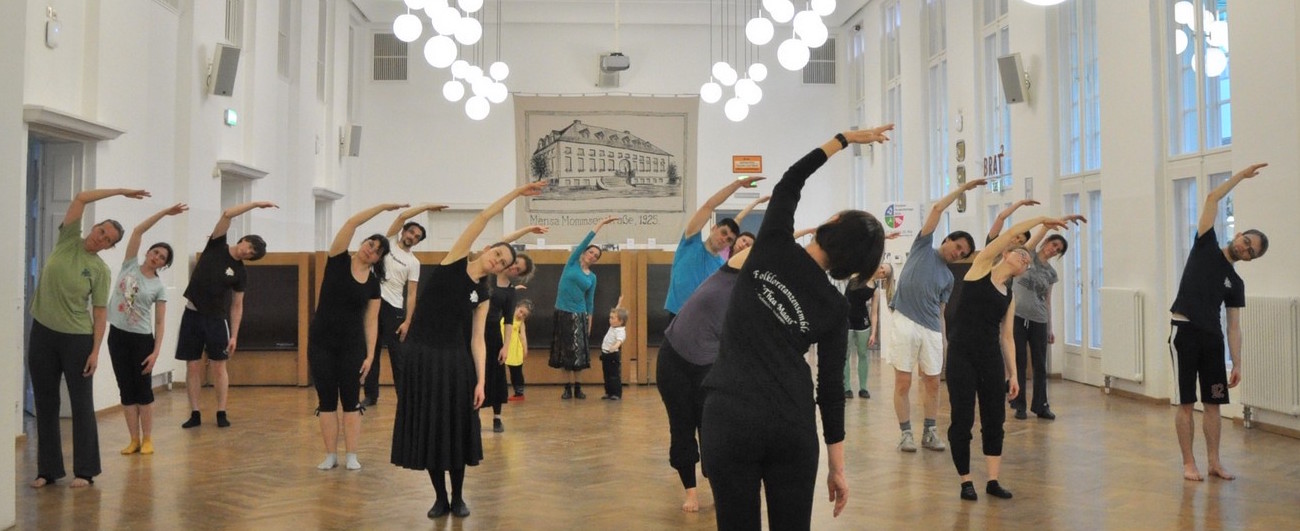 Volkstanzkurs im Wintersemester 23/24 ab: 19.10.2023
jeden Donnerstag, 19:00 Uhr – 20:30 Uhr
insgesamt 10 Veranstaltungen pro Kurs (späterer Einstieg nach Absprache möglich)
Alte Mensa der TU Dresden, Eingang Mommsenstraße
Mommsenstraße 13, 01062 Dresden
Die Anmeldung läuft über die Homepage des Hochschulsportzentrums der TU Dresden, dort findet ihr auch alle weiteren Informationen zu den Preisen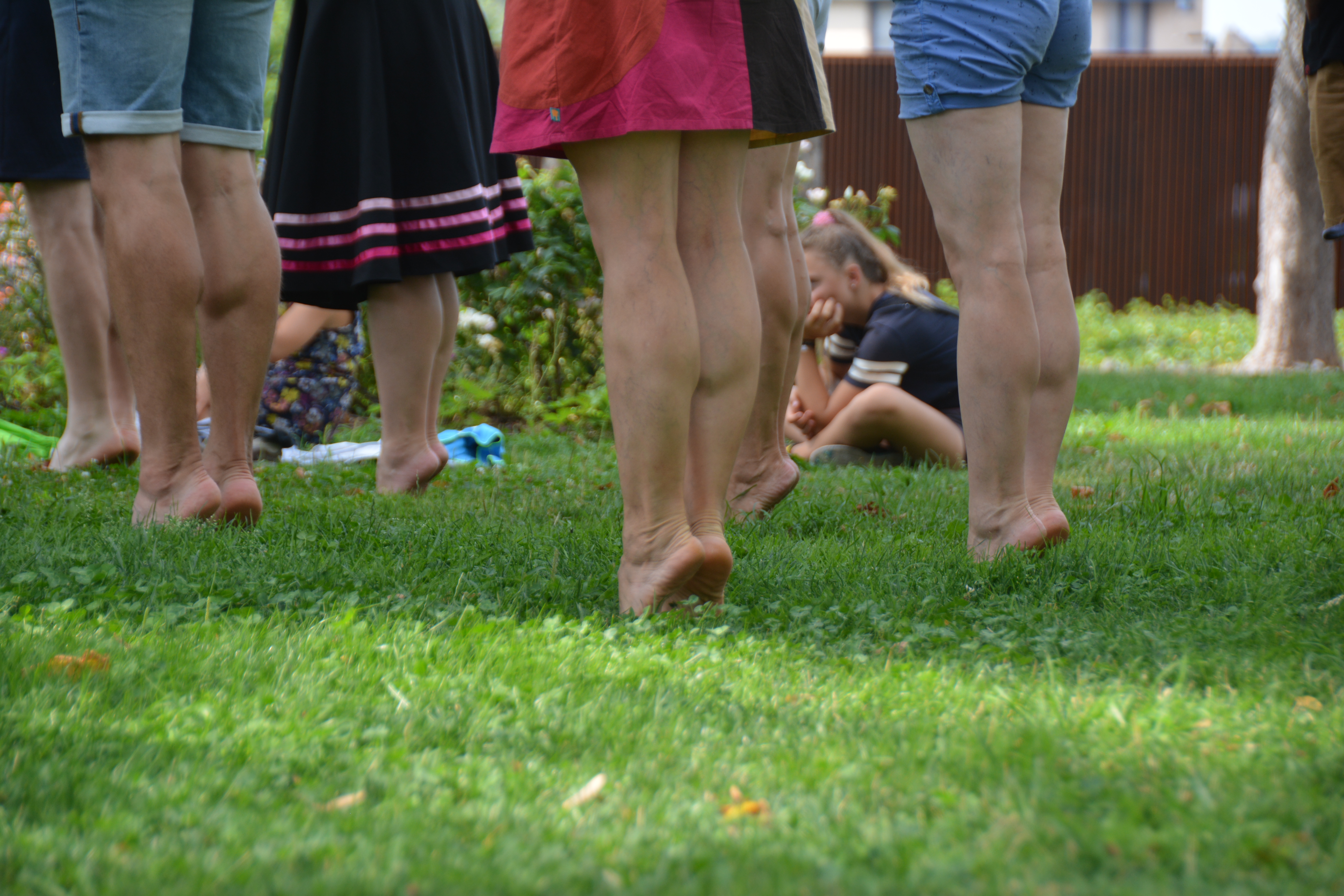 You might think folk dancing belongs to the past and is rather dull for modern tastes – however we are determined to convince you to the contrary! Our folk dances, which are regularly performed on stage, are jaunty, ambitious, cheerful and very sophisticated.
Whether you are an experienced dancer or a complete beginner, how about learning the basic steps of polka, waltz and mazurka for one semester and applying them immediately in interesting and varied dances – and of course we provide professional physical training and warm-ups that are accompanied on the piano.
Come and try out a dance class – it's free! No dance partner or previous experience required, but if they are available, bring them along. And don't forget comfortable dance clothes. Maybe we infected you with our love for dancing and you wish to be a member of our group after the basic course? We welcome EVERYONE!